remove_red_eye

703 views

comment

0 comments
There is no question that APMP has enjoyed great membership growth these last few years.  We are up 70 percent since 2011 and our nearly 8,000 members have helped to define this tremendous industry.
Over the past few years we have spent a lot of the time focusing on APMP as an association.  This includes everything from making sure that the business runs correctly, the educational content is solid, the staff is in place, our accounting and business practices are transparent and that we are returning value for your $150 annual investment.
We have spent the last few years focusing on APMP as an association because we want our current and prospective members to understand what the association is, how we are all better when we work together and what we can be in the future.
Now that APMP is a fiscally sound, high performing association for its members where do we go from here.  APMP's Board of Directors has decided to look at the association from the inside out.  Our first step was to look at what profession stands for and how we define it.  We want to understand who we are, how we work, how we work better and for whom.  We are looking at you!
We wanted to understand the individual professionals that make up APMP and the bid, proposal and capture industry.   One of our first initiatives from a visibility perspective is to shine the light on who we are and what we do.  You will continue to see the personal stories about how our members are making a difference in their companies their economy.
Other things to come include understanding how others see us (you) and how we want them to see you.  We want them to know that we are a profession dedicated to winning business and we want to get that word out with messages about professionals like you who want to become APMP members.
We already have a trusted certification program as a best practice measuring tool, APMP Compensation Reports, APMP's Writing Professional Bids & Proposal for Dummies and other benchmarking tools as reference points to show others how we make a difference in the business winning part of our industry.  We've come together through chapters, to learn, share, help and network and help each other in ways professionally and personally.
You will hear a lot about APMP members and the power of the people who make up this great association.  You'll hear less about the theory of how to win, and more about the people who do win.  You will see a lot of names and faces, many of whom you've never seen before.
Our members are the economic engines in their own companies.  A contract isn't won without APMP member's fingerprints all over it. APMP members lead the way to keep businesses thriving by pursing and winning the right deals, with the right strategies at the best cost.
You are going to be hearing a lot more about what you do and how you generate the Power in your association and how it works for you.  We thank you for your support, your commitment to our industry and for building this "people power" driven APMP.
---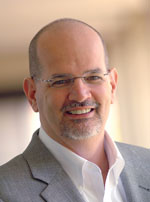 Rick Harris, CF APMP, is the Executive Director of the Association of Proposal Management Professionals. During his tenure, the association has nearly tripled in size and now serves bid and proposal professionals around the world. He can be reached at rick.harris@apmp.org.