remove_red_eye

736 views

comment

0 comments
APMP January Update:
As we relaunch the EXEC Direct Report, we want to share with you items that your association has focused on in your behalf in January 2017.
Three New APMP Board Members: We welcomed Mike Walsh, CF APMP, Ernst & Young, Nor'easters Chapter; Krishnakumar Iyer, CP APMP, MindIT Learning Pvt. Ltd., India Chapter; and Todd Barnett, Shipley Associates, Colorado Chapter.  They joined in January 2017 and their two-year term will run through December 31, 2108.
Writing Business Bids and Proposals Dummies Book a Huge Hit: In 2016 we partnered with Wiley Publications and produced several promotions for APMP's Writing Business Bids and Proposals for Dummies book. In just seven months of marketing 1,038 APMP members and 92 non-members bought the book for a sales totaling 1,130.   U.S.A book sales accounted for 77 percent of all sales.  Look for promotions targeted to our European members in the coming weeks.
APMP Long Range Plan Goals Approved – APMP Board members completed their 2017 Long Range Plan which will focus on the following 2017 goals:

Create new individual and corporate member promotional videos for APMP and chapter use
Conduct an APMP Member Survey
Create Compensation Surveys and Reports in two countries outside of the US
Stand up separate Membership and Marketing Committees
Study ways to re-purpose thought leader content and push it out to related industries to help educate potential members about the bid and proposal profession and its industry
Look for more updates about APMP business and outcomes on APMP's Exec Direct. Check back often for future updates.
---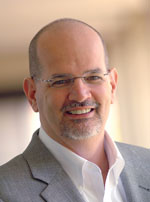 Rick Harris, CF APMP, is the Executive Director of the Association of Proposal Management Professionals. During his tenure, the association has nearly tripled in size and now serves bid and proposal professionals around the world. He can be reached at rick.harris@apmp.org.