remove_red_eye

949 views

comment

0 comments
APMP members work in an ultra-competitive, high-stakes profession, and must constantly balance winning against "winning at all costs." Since APMP's goal is to advance and support the profession, we believe defining and modeling ethical behavior is significant to that endeavor.
But little information currently exists to guide the way. Ethical issues specific to the bid and proposal profession have never been studied – until now. This spring, APMP surveyed members to learn about business and personal ethics issues they face every day.
This survey comes at a time when conversations frequently circle back to very basic questions, such as "Are we doing the right thing?" and "Is this causing more harm than good?" As the profession matures, APMP intends to provide thoughtful and relevant guidance on what's "right" for our industry.
To start, we needed to understand the ethical challenges faced by our members. Thus, our survey. We collected potential ethical challenges, like whether "copy and paste" is an acceptable strategy, and how past performances should be represented in new bids. We asked about the challenges of overwork and burnout in the industry, and about fairness in the workplace, like whether recognition and blame are appropriately assigned when bids are won or lost. The survey worked to define "inappropriate behavior" and also investigated issues of confidentiality, conflicts of interest and bias. The list goes on.
In all, about 1,250 members completed our 20-minute survey – more than enough to make the findings statistically significant. We were thrilled to receive responses from all 26 APMP chapters and from members in 40 countries. We're grateful for your participation and for the candor in your open-ended responses.
We'll take your information, and the trust you placed in us, and put it to good use. You can expect to see new programming as a direct result of the survey, as well as guidelines for how to address ethical issues at work. Our Inclusion Committee will develop recommendations and resources that will be shared freely with members and their HR organizations.
In releasing the results of this survey, APMP's role is to provide best practices and practical guidance. As your association, we won't tell your team what to do. Instead, we plan to provide you with research and information so you can start or continue this important conversation in your own organization.
All this to say: stay tuned. The results and key findings will be shared later this summer. The numbers are being crunched by the Member Research Committee (MRC) and Peggy Dufour, CPP APMP. (Peggy is working toward her doctorate in business administration at Hood College in Maryland and will include our findings in her dissertation.) So keep an eye on my blog, our new Winning the Business website, and our LinkedIn page. If you're not already following or subscribing to those, I encourage you to start so you don't miss the results.
---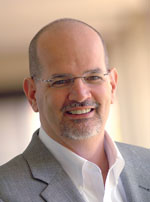 Rick Harris, CF APMP, is the Executive Director of the Association of Proposal Management Professionals. During his tenure, the association has nearly tripled in size and now serves bid and proposal professionals around the world. He can be reached at rick.harris@apmp.org.