remove_red_eye

318 views

comment

0 comments
COMPANY NEWS
Loopio Announces $200M Investment from Sumeru Equity Partners and Affiliates

Loopio recently announced that it received a strategic investment of $200 million (USD) from technology investment firm Sumeru Equity Partners (SEP) and Affiliates. This partnership allows Loopio to continue evolving its RFP response technology and better support sales and proposal teams worldwide.
"This investment comes on the heels of Loopio's remarkable growth over the past few years, which wouldn't have been possible without the incredible work of our talented team and passionate customers," says Zak Hemraj, CEO and co-founder of Loopio. "Their focus on solving important problems that affect nearly every high-growth organization is what has made us the leader in RFP software. We're excited to partner with SEP to continue empowering our Loopers to serve our customers and grow our market presence."
Strategic Proposals Offers Free Spring Webinar Series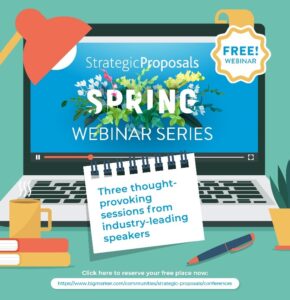 Starting this week, Strategic Proposals is offering a free spring webinar series, consisting of three webinars on the following topics:
Lessons Learnt in Lockdown – A Proposal Management Perspective
Bored Approval – Proposal Howlers and Pet Hates
How to Use Video in Your Proposals to Great Effect
Learn more about each webinar.
BidCraft Joins Organization to Help Climate Crisis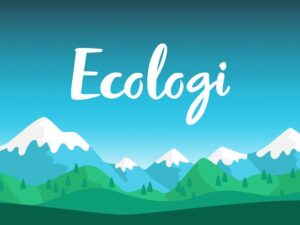 BidCraft has signed up to Ecologi, a subscription service that helps businesses lower their impact on the climate, to help fund carbon offset projects and responsible tree planting around the world. Jon Darby, managing director at BidCraft, says, "We're offsetting our carbon emissions and becoming a climate positive workforce by growing a company forest. Not only that, but every time someone buys one of our APMP certification courses, we'll fund the planting of 25 trees. Bring a team or refer a friend, and we'll go further. We've already applied this retrospectively to everyone who's ever bought a course, which has funded thousands of new trees — literally a BidCraft forest!"
---
We want to share your news with the broader APMP network. Learn more about how you can submit your professional or organizational announcements for publication on WinningTheBusiness.com.