remove_red_eye

193 views

comment

0 comments
COMPANY NEWS
RFPIO Ranked Among Top for Diversity and Inclusion, Top Products for Enterprise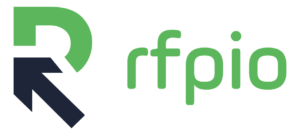 RFPIO CEO Ganesh Shankar was recently included in Comparably's annual "Best CEOs for Diversity" list, ranked No. 5 in the small and medium companies category. According to USA Today, the list highlights leaders who "create inclusive work cultures, based on ratings from employees of color." Twenty-five CEOs were ranked in this category.
RFPIO also was recognized by G2 among the "Top 50 Products for Enterprise" earlier this year, with a rating of 4.9 out of 5 stars by customers and 4.8 out of 5 stars by employees. The company's latest product release includes eSignature, Custom Reports and Dashboards, and Linked Companies. The e-signature feature provides visibility into signature status, supports custom signing order and captures a full audit trail of signing activities. Custom Reports and Dashboards allows users to quickly build and create reports and dashboards tailored to their specific needs, using more than 100 data points. Linked Companies provides a single source for collaborators (such as partners, resellers and subsidiaries) to access content.
Strategic Proposals Launches New White Paper on Capture Planning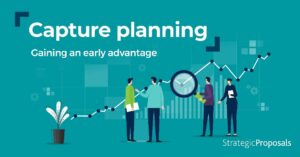 Proposal experts know that responding to an RFP that's landed out of the blue can be a thankless task, with a low win probability. In light of APMP's new Capture Planning certification, Strategic Proposals recently launched a new white paper that explores how great capture management and great proposal management go together.
The paper, "Capture planning: Gaining an early advantage" reports: "To ensure that your sales effort is successful, at some point you will need to produce a compelling proposal. Winners start planning for this event long before their customer goes to market. Capture provides a framework to help sellers navigate through this period. It helps them get to the proposal phase in pole position, ready and able to articulate the most compelling offer to the buyer." Finish reading the white paper.
---
Want to share your people, products and company news? Learn more about what you need to submit.