remove_red_eye

175 views

comment

0 comments
COMPANY NEWS
Strategic Proposals Launches New White Papers, Bursary Scheme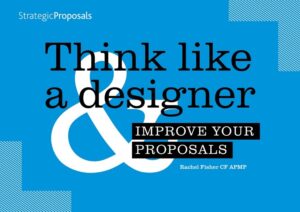 Strategic Proposals recently released a new white paper titled "Think like a designer." It looks at how creativity is valued as one of the most important leadership qualities for successful business and provides a guide on how to use creativity to help improve pitches and proposals. According to the paper, "almost everyone has the capacity for creative and innovative thinking. It's a skill that can be taught and practiced, and it's as much about unlearning as learning. For most of us, creativity has been stifled by a lifetime of being taught to just 'follow the rules.' We've not been taught how to think creatively." Read the white paper.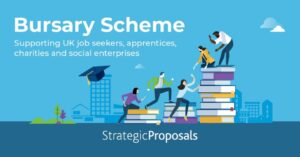 Additionally, Strategic Proposals launched a new bursary scheme, designed to help job seekers, apprentices and those working for charities or social enterprises. The program has two main components:
Free access to the "Proposal Essentials" videos and book for any UK-based bid and proposal specialist currently unwaged and seeking work, and for anyone enrolled in the Bid and Proposal Coordinator Apprenticeship scheme.
Two places on each of its online APMP Foundation courses for free, including the exam fee, to APMP UK members who work for registered charities or social enterprises. These will be offered on a first come, first served basis every time a new Strategic Proposals course is announced.
The company has also released a new brochure, "Giving You a Competitive Edge in Transport and Logistics," that highlights some key challenges and solutions in this specific sector.
Baachu Scribble Announces Scholarship Recipients
Last month, Baachu Scribble announced the winners, runners up and participants of its 2020 Scholarship Challenge. Sixty-five people from 11 countries participated in the challenge this year. The results were announced by Tony Birch, chairman at Shipley UK, and Cathy Day, capture certification chief examiner. Baachu Scribble shared $18,000 worth of APMP certification training scholarships, honoring APMP veterans Tony Birch, the late Howard Nutt, Cathy Day, Nic Adams and Alan Howard, with a further $14,000 in training scholarships to 36 SMA friends.
30 SMA Associates and Staff Receive Foundation Certification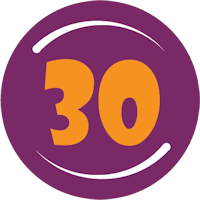 As part of its WOW2K program to add 2,000 new APMP members, SMA Inc. launched its internal "SMA30" initiative to add 30 new members from the ranks of its associates and staff and help them receive APMP Foundation certifications. With coaching and training provided by Baskar Sundaram of Baachu Scribble, all 30 passed the APMP Foundation certification examination. SMA is "committed to supporting APMP's mission to promote the professional growth of its members by advancing the arts, sciences and technologies of winning business."
---
APMP wants to share your member news. Learn more about what you need to do to submit.