remove_red_eye

166 views

comment

0 comments
COMPANY NEWS
Strategic Proposals Receives Gold at International Business Awards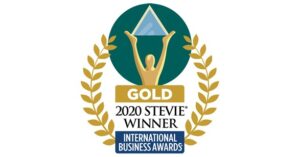 Strategic Proposals has won the top prize for the best "Corporate & Community – Customer Engagement Event" at the 17th Annual International Business Awards. Its "Proposals 2020" conference at the Royal Society of Arts in March received the gold award.
Judges commented that it was a "terrific event," "well-considered, designed and executed," with "great branding and a great line-up of speakers" — a "testament to a small team making a big impact." The judges assessed entries across various categories from 3,800 organizations in 63 nations and territories. The 10 judges for this category were drawn from around the globe, including Australia, China, Germany, Italy, the United States and other countries.
SMA and Baachu Scribble Launch WOW2K Initiative

APMP sponsor SMA has formed a strategic alliance with APMP Approved Training Organization (ATO) Baachu Scribble to help APMP reach its next membership milestone by launching WOW2K, an initiative that would add 2,000 new APMP members over three years. Each new APMP member who signs up for APMP Foundation certification training from Baachu Scribble through SMA will be entered into a monthly drawing for free Foundation certification training (courtesy of Baachu Scribble) and a monthly drawing for a free Foundation certification examination fee (courtesy of SMA). Learn more about this initiative.
---
APMP wants to share your member news. Learn more about what you need to do to submit.