remove_red_eye

1230 views

comment

0 comments
The Association of Proposal Management Professionals (APMP®) confirmed today that two new officers will join its Executive Committee in 2019.
Mike Walsh, CF APMP, of Ernst & Young (EY) and the Nor'easters chapter and Hélène Courard, CF APMP Fellow, of Unisys and the National Capital Area (NCA) chapter, were confirmed to serve as APMP Executive Committee Members starting January 1, 2019.
Mr. Walsh was elected by the Board of Directors to serve as Vice Chair of APMP in 2019, Chair in 2020 and Past Chair in 2021.  He won the annual election for the three-year term to lead APMP and its members through unprecedented growth and global expansion through 2021.
He has spent the last decade leading proposals and driving business development pursuits and go-to-market activities. Mr. Walsh has been in business development at EY for the past seven years where he currently leads the Financial Services Organization's (FSO) Service Line Enablement team and serves as the Assurance Service Line Enablement Manager. He is APMP certified at the Foundation level and has been actively involved in the Nor'easters chapter for the past seven years (serving two years as the Special Programs Director and five years as President).
Mr. Walsh has served on APMP's International Board of Directors for the past two years as well as the Chapter Liaison and Business Sector Committees.  He is a graduate of the United States Coast Guard Academy in New London, CT, and he has a Master's in Organizational Leadership from Gonzaga University.
"I am humbled, honored and excited to continue to serve the members of APMP in this capacity.  I am eager to work with our Board of Directors and APMP staff to grow the association and continue to deliver value to our members," said Mr. Walsh.
Ms. Courard was appointed as APMP's only third Treasurer, succeeding Gregg Kulichik who is leaving the Board after three years of service.  Her responsibilities include reporting to the Board on the Association's finances and serving as a liaison between Board and APMP staff on all financial matters involving the association.
With more than 20 years' experience leading and motivating teams to success, Hélène has engaged with APMP-NCA chapter since 2007. She has chaired several committees, mentored junior members through the NCA Mentor-Protégé program, and is currently serving her second two-year term as Vice President of the NCA chapter. She is the Director of Unisys Corporation's Global Proposal Center, leading a team of professionals in the preparation and delivery of winning proposals worldwide for national, state, local, and commercial clients. She holds a BA from Saint Joseph's University, and JD from Santa Clara University School of Law, and is an APMP Fellow. She has attained Foundation level certification from APMP (CF APMP) and is ITIL V3 Foundation certified.
"I am thrilled to have the opportunity to serve the APMP community on the APMP Board of Directors Executive Committee," said
Ms. Courard. "I have gained so much from APMP throughout my 11+ years as a member and chapter leader, and I look forward to giving back to our community and contributing to the continued growth and operations of our organization."
Mr. Walsh and Ms. Courard join Ginny Carson, CPP APMP, of Life Cycle Engineering, who will serve as APMP Chair in 2019 and Jamie Ninneman, CF APMP, of SAP, who will serve as Past Chair.
---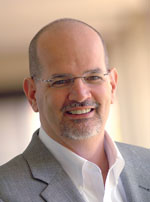 Rick Harris, CF APMP, is the Executive Director of the Association of Proposal Management Professionals. During his tenure, the association has nearly tripled in size and now serves bid and proposal professionals around the world. He can be reached at rick.harris@apmp.org.