remove_red_eye

153 views

comment

0 comments
PEOPLE
Patri Announces New Board of Advisors

Patri recently welcomed nine advisors to guide product development and global growth for the company. The newly formed advisory board is comprised of the following individuals: Sunil Agrawal, vice president and head of commercial excellence (APAC) at ISS A/S; Jeremy Brim, managing director at Growth Ignition; Larissa Cornelius, managing director at nFold; Naquan Ishman, director of solutions engineering at Decision Lens; Ashley Kayes, senior proposal consultant at AOC Key Solutions (KSI); Mike Mattson, vice president of sales and CS at OpenGov; Mike Maxwell, national director of state and local government and education sales at Databricks; Jennifer Namvar, capture director in the federal government contracting industry; and Jessie Yu, CEO at EcoInteractive.
Patri CEO Josh Ellars said, "Patri's advisors include some of the best practitioners in sales, capture management, bid and proposal management, solutions engineering and executive leadership in India, South Africa, the U.K. and the United States. Our collective mission is to elevate the bid and proposal, capture, solutions engineering, sales and executive leadership professions by providing innovative data-powered solutions to pursue the right opportunities and make smarter resource investments." Read more about the new advisory board.
COMPANY NEWS
Baachu Recaps APMP's Winning Business Virtual Experience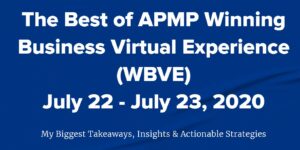 Baskar Sundaram, founding director of Baachu, a U.K.-based market development advisory, recently summarized his key takeaways and action items from WBVE, APMP's first virtual conference, which took place in July. Read the recap of the 58 sessions Sundaram attended here.
PRODUCTS
BidCraft Offers New APMP Foundation eLearning Course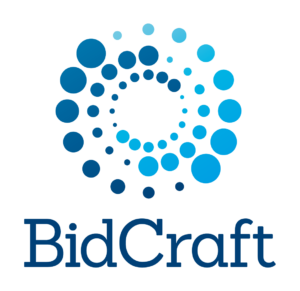 BidCraft recently launched a new APMP Foundation-level eLearning course. The eLearning platform features a variety of lesson formats, lets users track their progress and has the capabilities for live Q&A and discussion groups. The course is available globally and lets users learn at their own pace. In addition, BidCraft is offering a full lesson for free, so people can try it before purchasing. For more information, visit academy.bidcraft.co.uk.
---
Want to share your people, products and company news? Learn more about what you need to submit.