remove_red_eye

169 views

comment

0 comments
COMPANY NEWS
BidExecs Launches Franchise Opportunities, Now a Global Enterprise
BidExecs, which provides full-service business development and proposal management solutions for companies looking to earn government contracts in defense and intelligence, civil government, education, transportation, energy and oil/gas industries, has recently begun to franchise, launching its first franchisee in Houston. The company has plans to open multiple branches by the end of the year.
Reena Bhatia, CEO and founder of BidExecs, says, "I have one goal — innovate and propagate. The more we share, the stronger we get. Veterans, SES government employees — they have a wealth of knowledge. Until now, as a consultant, the only option was to struggle in the gig economy. Not anymore. By being a BidExecs franchisee, we offer them a platform to continue supporting their communities, while building wealth for themselves."
In addition, BidExecs will be expanding its brand and services internationally, with operations opening in India later this month, and Australia, the U.K. and Canada in the future.
Bid Specialists Creates New Careers Platform
Bid Specialists recently launched a new careers platform that offers a new way for bid, proposal and capture professionals to find their next role.
"Our new platform … makes job opportunities and career paths in the bid, proposal, sales support and capture industry more readily available," says Jorge Analuisa, founder of Bid Specialists. "It is designed to connect candidates with employers directly, and we have already seen an impressive global uptake." Access to the platform is free for APMP members.
Baachu Scribble Talk Podcast Welcomes New Guests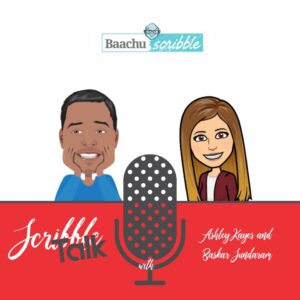 The Baachu Scribble Talk podcast recently released episodes featuring interviews with: Kathryn Morgan, CPP APMP; Andrew Fraser, CP APMP; Krishnakumar (KK) Iyer, CP APMP; Abhijit Majumdar, CPP APMP; Sanjay Singh, CF APMP; Leigh Ann Newman, CP APMP; Bette Sturino, CP APMP; and Anatalia Macik, CP APMP. Podcast hosts Baskar Sundaram and Ashley Kayes have recorded 98 episodes; the show has listeners in 44 countries, with 7,000 downloads from Apple Podcasts. Listeners can access episodes via Buzzsprout, Spotify, Google Podcasts, Apple Podcasts and Stitcher.
PRODUCTS
BZ Opportunity Management to Offer APMP Foundation-Level Certification Class

BZ Opportunity Management, an APMP Approved Training Organization, is offering its APMP Foundation-Level Certification Class on April 12. This online course covers all focus areas for the certification exam. It also includes tips on how to apply these best practices to day-to-day proposal management. The course is $199 per person, which includes course-specific materials.
ASSOCIATION NEWS
APMP ACTION NEWS Recap: Event Dates and More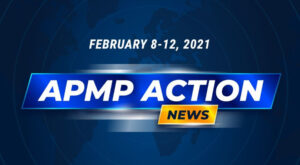 Last week, APMP made important announcements regarding upcoming events, technology, diversity and inclusion, and certification during its APMP ACTION NEWS broadcast, hosted by APMP Chair Krystn Macomber and APMP CEO Rick Harris. If you didn't have the chance to tune in, here's a recap of each day.
Reminder: APMP's Live Event Cancellation Policy
In light of APMP's recent announcement of upcoming in-person events, APMP would like to remind members of its live event cancellation policy:
Registrations may be transferred to another individual at any time by contacting member services. APMP will only honor transfers that are reported in advance.
If a registration is canceled three months prior to the event, APMP will refund the registration.
If a registration is canceled two months prior to the event, we will refund 75% of the registration fee paid originally (early bird or regular).
If a registration is canceled one month prior to the event, APMP will refund 50% of the registration fee paid originally (early bird or regular).
Less than a month prior to the event, there will be no refunds for cancellations. Again, registrations may be transferred to another individual at any time, provided APMP is notified ahead of time.
If an event is canceled due to the inability to meet because of the COVID-19 pandemic, APMP will offer registrants either a full refund or transfer of their registration to the same event in 2022. Registrations cannot be transferred to any future years past 2022.
---
Send us your member news. Learn more about how you can share your company, people and product news with your APMP colleagues.