remove_red_eye

331 views

comment

0 comments
PEOPLE
Jackie Mastropolo Joins Vitech Systems Group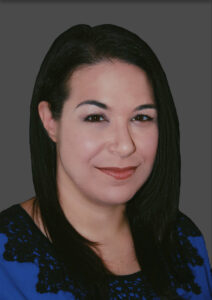 Jackie Mastropolo, CF APMP, recently joined Vitech Systems Group as a senior manager in sales operations. Mastropolo will be responsible for managing Vitech's bid and proposal process. She joined Vitech from Diligent, a global provider of modern governance software, where she served as global RFP manager leading the bid and proposal team responsible for all Diligent RFPs, RFIs and DDQs worldwide.
"Joining a new company mid-pandemic presented a unique professional challenge," Mastropolo said. "Fortunately, the Vitech team made me feel very welcome, and I am grateful to APMP and my home chapter APMP Liberty for their sustained support and for providing a haven to network, learn and grow through this experience."
Vitech provides cloud-based administration software to retirement, insurance and investment organizations. It is a firm of over 1,200 employees with clients and employees around the world.
Mairi Morrison Receives Certification, Amanda Nuttall Retires
Mairi Morrison, Strategic Proposals senior consultant and APMP UK communications director, passed her APMP Professional qualification this month, bringing the number of certified proposal professionals on the Strategic Proposals UK team to 11. That's in addition to six APMP Fellows in the company worldwide.
Additionally, Amanda Nuttall , CPP APMP, (pictured), Strategic Proposals UK director, recently announced her retirement. Nuttall is a former chief executive officer of the APMP UK chapter and was the driving force behind the creation of the bid and proposal apprenticeship program launched last year. She also has helped numerous candidates through their Foundation-level certification in recent years.
COMPANY NEWS
Strategic Proposals Releases New White Paper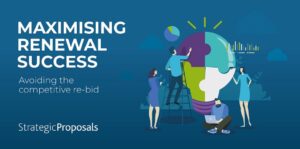 Strategic Proposals launched a new white paper on renewal proposals. It highlights the benefits of having an effective renewal strategy: to avoid competitive tender if at all possible and influence the client to maximize the chances of retaining the deal.
Strategic Proposals' research reports that only a small fraction of organizations develop proactive renewal proposals and pitches as well as prepare contract birthday reviews, value reports and so on; 75% of buyers say they would seriously consider extending an existing contract if they received a compelling renewal proposal. This white paper looks at some of the strategies and techniques that successful organizations use.
PRODUCTS
BZ Opportunity Management Holds First Online Certification Training

BZ Opportunity Management, a proposal and bid management consulting firm based in Annandale, Virginia, recently announced it is now an APMP Approved Training Organization (ATO). As an ATO, the company can now provide Foundation-level training and examinations.
"We are thrilled to be an Approved Training Organization," President and CEO Kevin Switaj said. "It provides us the opportunity to help prepare proposal professionals for certification, which is an important step in their career development. We look forward to further engaging with the APMP community in the certification process."
The first live online training will be held Aug. 18, 2020. Course registration is now available. In addition, BZ Opportunity Management will use its online training portal, BZ Proposal Training, to offer a comprehensive training curriculum for the Foundation-level examination starting July 1.
BZ Opportunity Management provides comprehensive, customized proposal support to federal, state and local government contractors.
Strategic Proposals to Host Capture Practitioner Training Course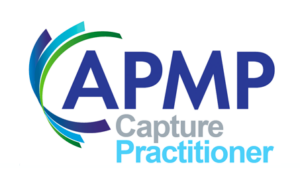 Strategic Proposals is offering an APMP-approved classroom-based training course for Capture Practitioner certification. This event will take place in London Sept. 16-17, 2020. Participants will work through the topics presented in the course syllabus in detail, and then sit for the exam on the second day. The qualification is based on APMP's Body of Knowledge.
A 50% discount is being offered on this course, and if participants book and pay before June 30, they'll also get a 50% discount from the exam fee. Learn more about the course.
---
Share your people, products and company news on WinningTheBusiness.com.