remove_red_eye

808 views

comment

0 comments
The Association of Proposal Management Professionals (APMP) announced recently a call for nominations for their Board of Directors for the 2018-2019 term. They will be electing up to 3 new board members to serve for the next term and want you to submit your self-nomination before Wednesday October 11, 2017 at 5pm EDT. APMP is looking for motivated leaders to join their Board of Directors and help build the future of the organization.
There are certain requirements that must be met in order to serve on the Board of Directors for APMP. You must be a current APMP member and prior leadership experience (maybe in your local APMP chapter) is preferable. Applicants must also have their APMP foundation level certification or be willing to attain it within the first year in office. The biggest commitment of this position however, is being able to attend various meetings over the course of the year.
You must be available to attend up to two face-to-face Board of Directors meetings during the year at your own expense (though sometimes employers may be able to assist with these costs). The 2018 meeting is in San Diego, CA in mid-May and the other meetings in the last quarter of 2018 and 2019 have locations to be determined. There are also bi-monthly APMP Board conference call meetings on the 3rd Thursday of alternating months. While this may seem like a lot of meetings, they are necessary in continuing to make APMP the great organization that it is and this Board membership will reflect wonderfully on your resume. It takes a lot of skill and leadership experience to make APMP work so effectively and we look forward to electing new members to join us in this endeavor.
Aside from filling out the Board of Directors form available here there is also a small writing assignment required for prospective board members. At the request of past nominees, this year's candidates are encouraged to include an essay of 500 words or less on "If Elected I Will Help APMP and the Industry in the Following Way." Which will then be reviewed by APMP's selection committee before the voting occurs on new membership. The current board is most interested in learning just how you think you could assist APMP and the industry, as opposed to just reading a full biography.
If you're interested in this amazing opportunity, email rick.harris@apmp.org for more information, or fill out the 2018-2019 APMP Board of Directors form linked above. APMP will declare the results of the election by Friday November 3, 2017. We look forward to welcoming our new board members and continuing to build an excellent future for APMP in the coming years.
If you would like to self-nominate click here!
---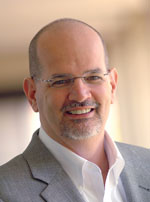 Rick Harris, CF APMP, is the Executive Director of the Association of Proposal Management Professionals. During his tenure, the association has nearly tripled in size and now serves bid and proposal professionals around the world. He can be reached at rick.harris@apmp.org.