remove_red_eye

459 views

comment

0 comments
Hurricane Harvey had a devastating effect on the state of Texas, and our nation as a whole. This destructive storm caused over $170 billion in damage from its intense winds and unrelenting downpour that caused much of the state to remain underwater even days after the storm had passed. When natural disasters like this occur, it causes an immense amount of suffering for those affected. There is one upside to all of this wreckage, is that an entire nation rallies behind those afflicted and band together in an attempt to lend a hand. The Association of Proposal Management Professionals (APMP) has given their support to those affected by Harvey, and raised over $17,000 in less than two weeks to assist its Houston area members in resuming their lives.
Of the tens of thousands of Texans left underwater by Harvey – a number of these were our industry friends, our colleagues, and fellow members. When the call to service was put forth, APMP answered with helping hands. APMP International contributed $10,000 to the cause, while 59 other members from the Nor'easters and South Africa chapters contributed the remaining through a GoFundMe campaign. We are especially thankful for our platinum sponsors – Qvidian and Shipley Associates who gave $1,000 and $500 respectively to support the relief effort. One hundred percent of all donations raised will go directly to food for APMP's Houston area members.
Kristin Dufrene, APMP's Chair and Vice President, Proposal Development of Vencore, said "The Lone Star Chapter's Chair, Sonya Wooley told us they needed money for home repair and food and that's what we are sending them. Helping our friends and colleagues in a time of great need is a fulfilling part of belonging to an association," Dufrene finished. The success of this fundraising campaign and the support of our members all over the world makes us especially proud of our passion for the industry and our compassion for our fellow APMP family in need.
APMP will be sending e-gift certificates for food to about 85 of its members from Houston and surrounding areas that have been impacted by the storm. We estimate that each member will receive around $200 in aid, which may not sound like much but at a time like this every bit helps. With the amount of damage caused by Harvey, rebuilding Texas to its former glory will be a long and slow process but thanks to the help of APMP and many others across the globe Texas will emerge stronger than ever before.
---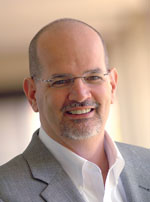 Rick Harris, CF APMP, is the Executive Director of the Association of Proposal Management Professionals. During his tenure, the association has nearly tripled in size and now serves bid and proposal professionals around the world. He can be reached at rick.harris@apmp.org.