remove_red_eye

578 views

comment

0 comments
Each of the last three years on the last day of Bid & Proposal Con, our audience gets to hear from their peers during APMP's Ignite talks.
Ignite is a speaking style that ask the presenter to use 20 slides, spaced 15 seconds each for a total of a five-minute presentation.  It is fast paced, wild and wonderful.  This year 10 Ignite speakers took the stage in front of more than 900 attendees.
We think Yasaman Sadaghepour, Marketing Coordinator at Chief said it best after she lit the stage on fire by comparing a job search to dating.  "Doing an Ignite talk meant that I got to stretch my limits; do something I had never done before; something that scared me. It was also a great opportunity to connect with colleagues at APMP on something other than proposals. We all have proposals in common, but Ignite talks allow us to express our passions and views outside of work and connect on a more personal level; like our admiration for Churchill, passion for the Oxford comma or insistent on clear and concise writing. In the end you can't beat the rush, or the response from the generous and enthusiastic crowd."
If you are ready to step up and present at Ignite in San Diego's Bid & Proposal Con 2018, please e-mail rick.harris@apmp.org to lock in your spot.
---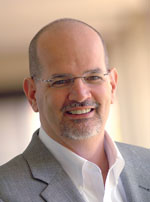 Rick Harris, CF APMP, is the Executive Director of the Association of Proposal Management Professionals. During his tenure, the association has nearly tripled in size and now serves bid and proposal professionals around the world. He can be reached at rick.harris@apmp.org.