What's keeping IT sales teams from reaching their numbers? Which pain points hit them the hardest? What can be done to make selling as seamless as possible?
To uncover the answers to these common sales queries, a recent survey of proposal and RFP professionals collected insights from those who build the last mile of critical business documents (e.g., responses to RFPs, proposal creation, statements of work, security questionnaires) and found that the biggest challenges are:
Developing new content
Updating old content
Getting stakeholders to collaborate in a timely manner
Lack of resources
Access to design and templates
The common theme of these challenges? Lost time and wasted effort. Sales teams should be focused on selling, not the sales management process. To this end, the backend administrative effort should be as streamlined as possible to allow individuals to spend their time nurturing leads, instead of worrying about developing new content or tracking down subject-matter experts (SMEs) for input.
Unfortunately, bid professionals and sales teams who work side-by-side on critical buying-cycle documents face numerous obstacles that distract them from revenue-generating activities at a shocking financial cost to the organization.
The Dollars and Cents of Lost Time
By one estimate, sales reps spend only about one-third of their time on revenue-generating tasks; the rest is spent on work that is either inefficient or unimportant. If the average sales rep makes approximately $100,000 a year, $66,000 of their salary pays for non-revenue-generating activities that don't directly enrich the company or the customer.
The survey confirmed that non-customer-facing work, which should be the smallest priority for sale reps, consumes an outsized proportion of their time. Indeed, a quarter of respondents said they spend a whole day each week on proposal creation; for more than 17% of respondents, this work consumes two days (or 40%) of their time. Up to 5% of respondents spend 25 or more hours each week — the bulk of their workweek — on non-customer-facing work.
The Link Between Speed and Sales
The COVID-19 pandemic was felt deeply in sales pipelines as IT buyers pumped the breaks on closing deals and new prospects became scarce, amplifying an age-old truth about sales: Speed matters. How quickly a rep moves to engage a lead, submit a proposal and supply supporting content directly impacts the win rate, especially when dealing with buyers eager for information but anxious about proceeding through the pipeline.
Unfortunately, the sales process often seems built to prohibit high speeds and easy acceleration. The singular process of creating a bid or proposal can require input from multiple stakeholders: sales, SMEs, marketing, product/service and IT. The sheer number of parties involved creates numerous issues, including ineffectual collaboration, outdated or incomplete content, and missing resources. As a result, bids are slow to complete and possibly missing important information, neither of which looks good to a prospect. If sales are slow, it's because the process is, too.
Unlock Sales Potential with Automation
Inefficient and cumbersome proposal management processes are a stumbling block to sales and revenue momentum. While content for RFP responses is crucial, only 12.8% of survey respondents have standard content libraries they use all the time, with about half reporting the libraries are only up-to-date some of the time.
In most cases, the content lives in some form across SharePoint, Teams, Drive and other cloud tools. Crafting a proposal means hunting down content from multiple sources — and only 33% of respondents (mostly large companies) have a dedicated bid team to do the searching.
Successful organizations use proposal management software to house all sales enablement content and streamline the selection process, enabling the sales team to create compelling proposals quickly and accurately. With frictionless access to content, teams can turn their focus to what matters: understanding the customer's needs and building new presentations, pitches and content to serve the sales strategy.
With a proposal management platform in place serving as the central content repository, sales teams have the tools to operate at the highest level, enabling them to:
Maximize current resources: Instead of hiring, companies can optimize resources by making better use of their current team (e.g., putting SME knowledge in the repository for the sales team to access). By automating the time-consuming parts of the proposal process, sales reps can spend more time directly with customers. Growing the capabilities of the sales team doesn't have to mean growing the size.
Eliminate duplicate efforts: Sales reps working out of the CRM and the marketing team operating within the Adobe Creative Cloud creates disconnects and redundancies. A content repository that works across and within these platforms eliminates duplicate efforts, along with many errors and misunderstandings that happen when multiple teams work on proposals.
Optimize existing workflows: The best way to increase sales, in most cases, is as simple as removing roadblocks for the sales team. Proposal management platforms that work within common tools, such as the CRM Office or Teams, can gather all content together and deliver it on-demand into users' workflows. Injecting content makes those workflows better, while also ensuring content gets used wherever possible.
Automating the RFP response process with an AI-driven proposal management platform is the secret weapon for thriving in today's tough sales climate. By streamlining access to content and perfecting the proposal process, companies can effectively remove the stumbling block at the center of the sales cycle to boost win rates and drive revenue for increased ROI.
---
Ray Meiring is the CEO and co-founder of QorusDocs. With more than 20 years of industry experience, Meiring is a frequent speaker, author and webinar host on a wide variety of topics including leadership, market strategy, automation and more. He can be reached on LinkedIn.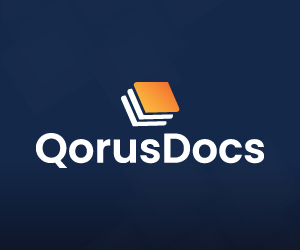 This thought leadership article was sponsored by QorusDocs.
QorusDocs helps sales, marketing and bid teams craft visually compelling, accurate and secure proposals and RFP responses more efficiently.