remove_red_eye

480 views

comment

0 comments
The Association of Proposal Management Professionals (APMP®) reminds members that its deadlines for self-nominations for open seats on the APMP Board of Directors and APMP 2019 Vice Chair are fast approaching.
APMP members interested in running for the 2019-2020 APMP Board of Directors have until 5:00 PM Friday, November 2, 2018, to self-nominate (nomination form). There are two Board positions open for the 2019-2010 term. To qualify for an APMP Board seat you must meet the following requirements at the time you submit your form:
Your APMP membership must be current.
You must be available and able to attend up to two face-to-face BOD meetings during the year at your own expense (employers sometimes help with this). APMP offers some assistance to members residing outside the United States.

A meeting in conjunction with Bid & Proposal Con in Orlando, FL, USA, in May 2019
A meeting in a location TBD, in the last quarters of 2019 and 2020

You must be available and able to attend bi-monthly APMP Board of Directors conference call meetings (a total of six) on the third Thursday of every other month.
You must have your APMP Foundation-Level certification or be willing to attain it within your first year in office.
It is preferable that you are a decision maker in your department/organization with some budget responsibilities.
Prior industry leadership experience, such as in your local APMP chapter, is preferable.
If elected, you must sign a standard APMP Conflict of Interest Policy Statement and Non-Disclosure Agreement, prior to taking office.
APMP members interested in running for the 2019 Vice Chair position have until 5:00 PM Monday, November 5, 2018 to declare their intention to nominate by reaching out in confidence to rick.harris@apmp.org.
The requirements to run for the 2019 Vice Chair position at APMP are:
You must have previously served at least two years on the APMP Board.  Members of the current Board who joined in 2017 are eligible to run because they will have served two years by the time they assume office.
Have achieved some level of APMP Certification (Foundation, Practitioner or Professional)
Have not been COO/CEO/Past CEO within the past five years.
Can attend at least six conference call Board meetings, six conference call Executive Committee meetings, and at least one in-person Board meeting annually
Be able to serve a three-year term (as Vice Chair, Chair and Past Chair)
This year, at the request of our APMP Board members, we will conduct online video interviews that we will record and pass along to the Board members, so they may vote for who they think is the most deserving candidate.  Each candidate will be asked the same questions, in the same order, with the same amount of time to respond to maintain fairness.  We expect the interviews to last about 20 minutes.
Please contact rick.harris@apmp.org if you have questions about nominations for APMP Board's of Director or the 2019 Vice Chair position.
---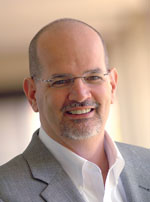 Rick Harris, CF APMP, is the Executive Director of the Association of Proposal Management Professionals. During his tenure, the association has nearly tripled in size and now serves bid and proposal professionals around the world. He can be reached at rick.harris@apmp.org.