remove_red_eye

1187 views

comment

0 comments
Registration is now open for APMP's first ever  APMP's first Career Accelerator Workshop (CAW) – a new program designed to help early and mid-career bid and professionals to help them excel in their current job and chosen career.
The one-day program will be held on Friday, December 7, at the Ritz Carlton hotel in Tyson's Corner, VA, and it will feature five sessions designed to inform, motivate, plan, and move forward in the bid and proposal profession.  Each session is designed to help pros perform at their best in their current jobs giving expert tips in these areas:
Take Control of Your Career and Personal Development – Learn what it means to be a better employee in your chosen profession and how to grow in your company.
Work-Life Balance for the Long Haul – Understand how to work efficiently and effectively to give your company the best that you are every day. Find your balance.
Ethics in Our Profession – We talk about it, but rarely provide the detail. We'll go over facts and stats and coach you on how to be internally and externally ethical.
Inspiration and Accountability – How to find inspiration in your job and understand accountability to your employer.
Branding and Taking the Next Step Inside Your Company – Easy steps you can take to brand yourself within your company and prepare for the next promotion.
"Our members have been asking us for this program for the last year and we developed it with emerging professionals in mind, " said Jamie Ninneman, Chair of APMP.  "Our goal is to help younger and mid-career professional understand how to accelerate their career through the industry and become an invaluable member of their teams," he said.
The results-oriented workshop also targets and presents practical and easy-to-follow advice to help employees manage their professional growth and produce better results for their organizations.
The APMP Career Accelerator Workshop is the best personal and professional development investment an employer will make all year," said Rick Harris, Executive Director of APMP.  "We will provide tip sheets and walk-away advice for every session, making this an ongoing professional development experience," said Harris.
Register here.  The cost for the day-long workshop is $149 members/$199 non-members until November 23.  The CAW is an excellent seminar to reward your early and mid-career bid and proposal teams or attend as a refresher for yourself.  We designed this workshop for our members by request. Please let me know if you have questions, and we look forward to seeing your team there.
---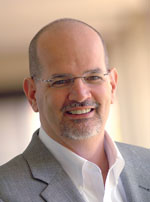 Rick Harris, CF APMP, is the Executive Director of the Association of Proposal Management Professionals. During his tenure, the association has nearly tripled in size and now serves bid and proposal professionals around the world. He can be reached at rick.harris@apmp.org.