remove_red_eye

80 views

comment

0 comments
From an outsider's perspective, the bid & proposal industry and Bid & Proposal Con (BPC) may seem like a well-kept secret of the business world. This event highlights a group of professionals that are responsible for winning billions of dollars of business across the world but at times, their craft goes unappreciated or even unnoticed. 
Despite four years at Northwestern University and interacting with many young professionals, the Bid & Proposal industry never crossed my path. That's because simple sales like buying a car or a HiFi system are usually conducted in person without the need for a compliance matrix. However, if the U.S. Army sends out a $400 million RFP for a new Wi-Fi system and a company wants to be considered, who are they going to call? APMP Members, that's who!
After a few months of working for APMP and attending BPC for the first time, it was clear that this industry is not a secret, but an essential pillar of business that is finally being recognized. This was obvious at the Gaylord Texan Resort in May of 2022 as nearly one thousand bid & proposal professionals gathered to laugh, learn, and grow. You can imagine what it was like working at the BPC Dallas registration desk!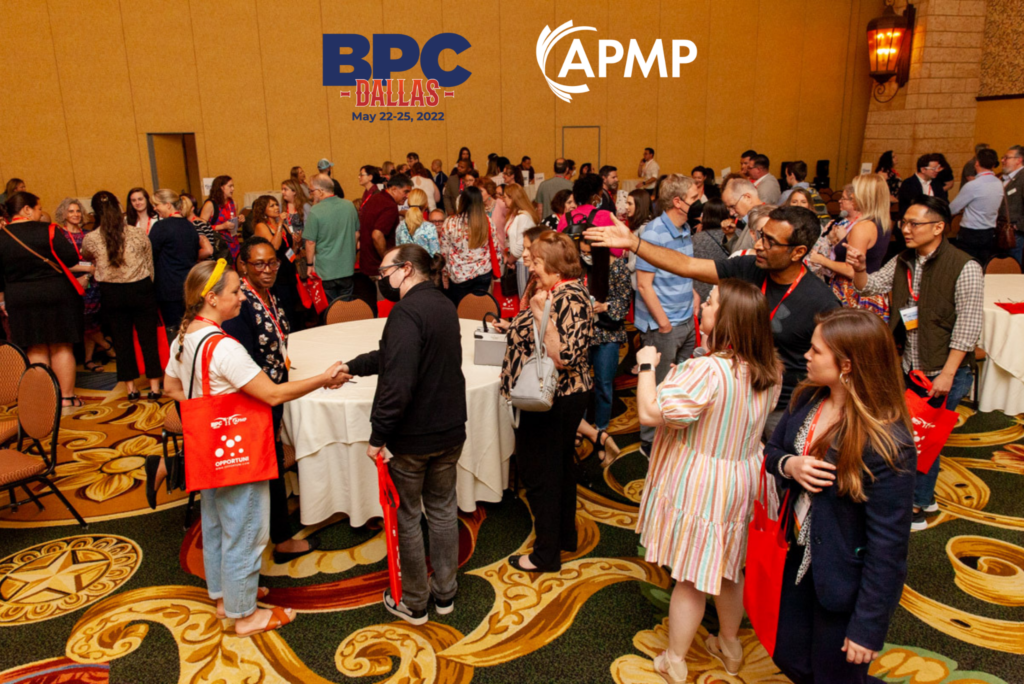 As all the bid & proposal professionals filled the massive conference center, there seemed to be an excitement brewing in the air. The sidebar conversations and bursts of laughter during the Regi-Ception almost made it seem like a quaking roar was coming from "Exhibitor Alley." This may have been partly fueled by the free drink ticket and fancy hors d'oeuvres but after speaking to APMP members, it became clear that this energy was genuine! Bid & proposal professionals have an uncanny connection because despite coming from all sorts of occupations, most of them say they "fell into the industry." They may have been writers or graphic designers once but now they manage proposal teams that create bids for the biggest deals in business. There is a sense of camaraderie amongst these folks and happy attendees told us how good it felt to be back with "my people".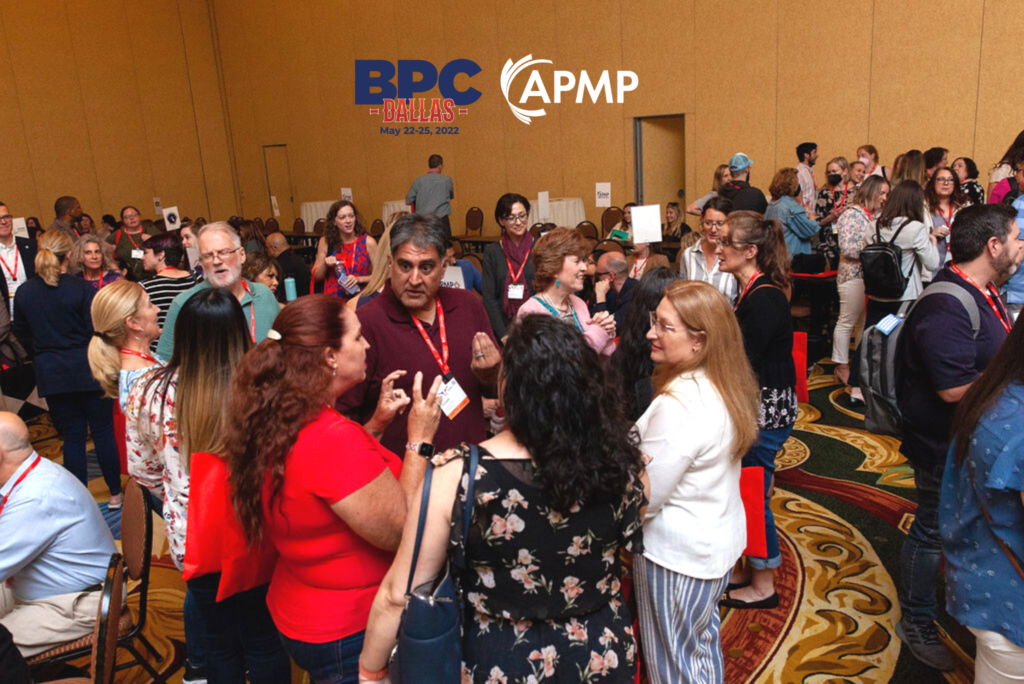 Aside from enjoying each other's company, bid & proposal professionals also have enthusiasm for learning about every nuance of their craft. As attendees walked to and from sessions at BPC Dallas 2022, they would be enveloped in conversation with each other. Whether they were discussing the topics from the last session or debating the efficacy of proposals created by AI, it was easy to tell these folks had a tenacious hunger for knowledge about their industry. 
Certain speaker sessions were so popular at BPC Dallas that they required additional seating just to meet the demand! It was easy to see how inspired our APMP folks were when they were talking about RFPs or laughing about trying to track down SMEs. They fueled each other's passion in such a natural way, and it was beautiful to see.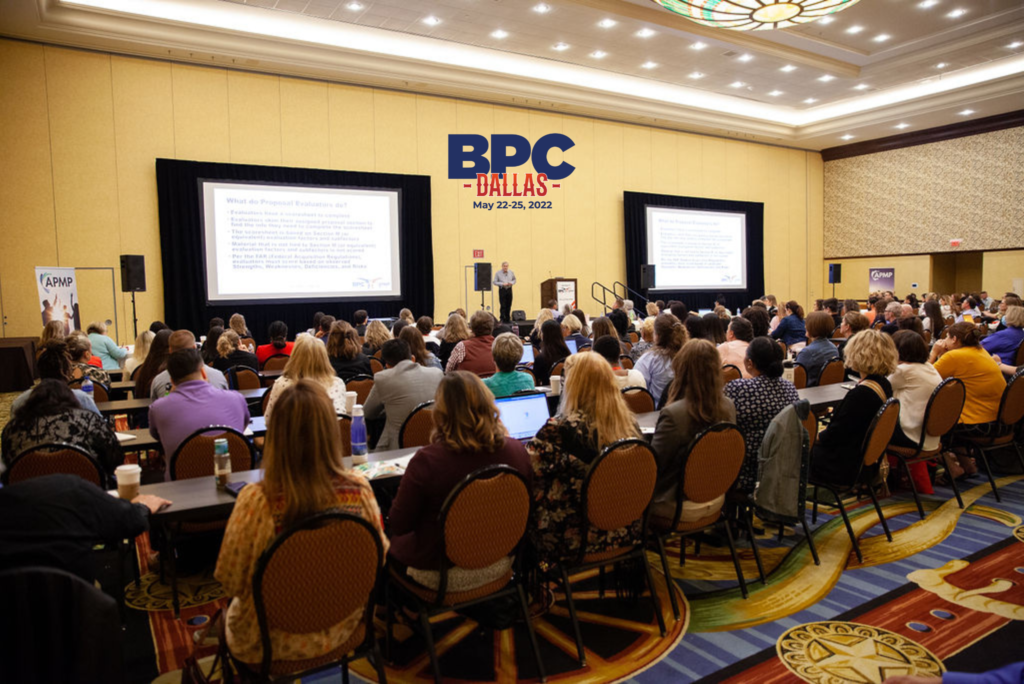 Bid & proposal professionals certainly enjoy expanding their industry knowledge, but they also like to let loose! The TARA (The Art of Reconnecting Annually) was casino-themed at BPC Dallas 2022, and it was a hoot to say the least. There was an elegant smorgasbord arranged throughout the Gaylord Texan's giant atrium that included crab legs, shrimp, an entire pig, churros, and more! After a full day of speaker sessions, it is nice to have a big meal and play Texas Hold 'Em with fake money. Occasionally you would even hear someone scream as they "hit big" on craps or finally picked the right number in roulette. Judging by the amount of fun people were having, you would have never guessed it was a business conference!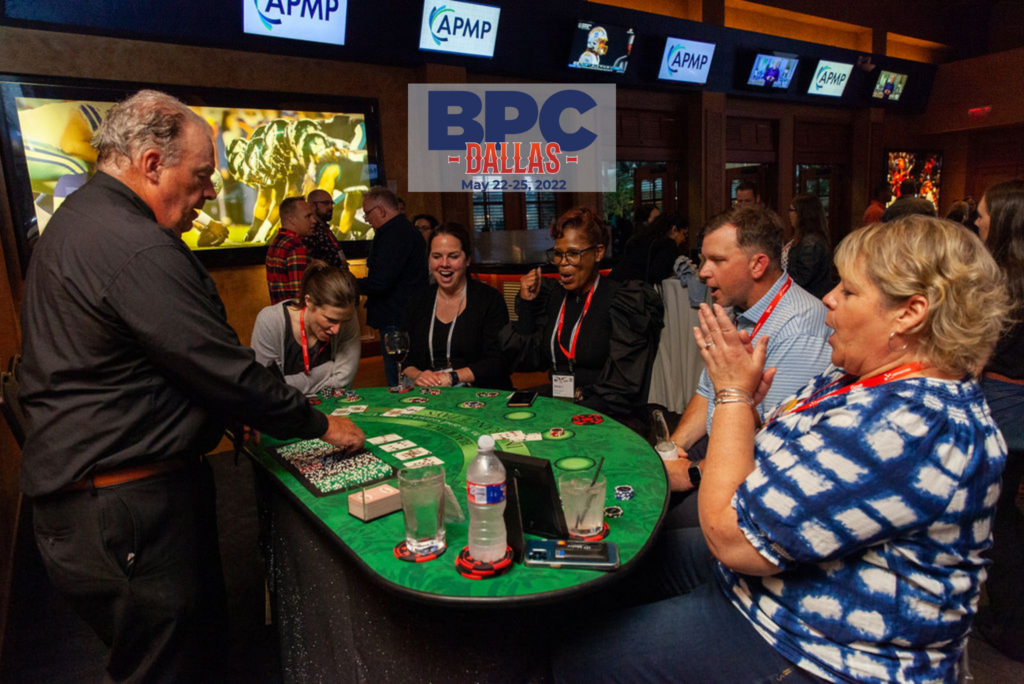 BPC Dallas 2022 was a huge hit but the real question is what the TARA will be like at BPC Orlando 2023… Pool party anyone? We hope you'll join us for the largest conference held for bid & proposal professionals next year in Orlando!