remove_red_eye

381 views

comment

0 comments
COMPANY NEWS
'Scribble Talk' Hosts Podcast Episode with APMP CEO Rick Harris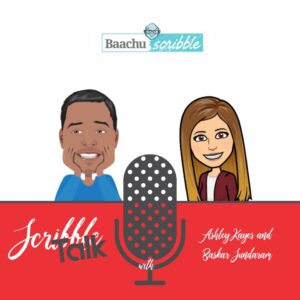 Scribble Talk is a weekly podcast for bid and proposal professionals, produced by APMP ATO Baachu Scribble and hosted by Ashley Kayes and Baskar Sundaram. The podcast recently featured an episode with APMP CEO Rick Harris, who shared his story, his APMP journey and made few key announcements. The episode also featured special guests Kirste Webb, APMP past CEO; Mike Walsh, APMP chair; Colleen Jolly, APMP past CEO; and Samantha Enslen, APMP Fellow. Listen today.
APMP UK Launches Online Member Community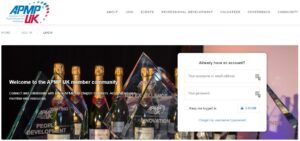 APMP UK's new member benefit offers members in good standing a unique way to connect and collaborate with friends and colleagues. The online member community provides a member-focused space to discuss bid and proposal related matters through groups, events, polls and discussions, with access to exclusive member-only resources. Features include an activity stream, personal profile, friends and followers, groups, events, resources, polls and more. Community members also can earn points and claim achievement badges. Learn about the community in this introductory video (watch time is less than three minutes).
APMP UK Sees Success with New Mentoring Program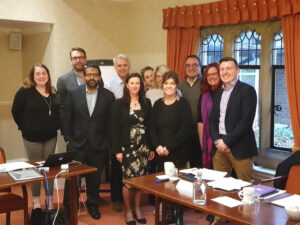 At the start of this year, APMP UK launched its "Rapport Mentoring Programme" to give greater support to its members in developing their professional aspirations, no matter where they are in their career. Many members volunteered to be mentors, and in February, the first cohort of 10 mentors was selected and trained by Jackie Jenks, a mentoring and training specialist.
There was an overwhelming response once the application for mentees was opened, and from this long list of applicants, each mentor was matched with one mentee.
"The whole program has been very useful," one mentor said. "What has really come across to me, which I wasn't expecting, is that it's helping the mentors as much as the mentees."
APMP UK's first cohort of mentors will continue with their initial mentees and take on more when appropriate. A second cohort will be trained later this year, and APMP UK will be refreshing its list of existing volunteers to take on the role, enabling them to help more members looking to develop their career.
---
Share your people, products and company news on WinningTheBusiness.com.