remove_red_eye

79 views

comment

0 comments
COMPANY NEWS
Atebion LLC Merges to Form Scion Analytics

For six years, Atebion LLC has supported the proposal and business development teams within the government contractors' community, and in July 2020, due to rapid growth, the organization merged to form a new company, Scion Analytics. As a result, Scion Analytics can expedite the development of new capabilities with extended services with its' Professional Document Analyzer. Leading the innovation of the content analytics platform will be Executive Vice President Tom Lipscomb, the founder of Atebion, LLC; CEO Jim Eddy, who leads operations and strategy; and Danny Murawinski, who serves as CMO.
With the new edition of the Professional Document Analyzer — from enterprise-level solutions to individual users — the user has complete control over the content. Some of the new features such as Dynamic Tasks, updated AcroSeeker and Bid/No Bid Assessment enhance content analysis and compliance. Read the full story.
CHAPTER NEWS
New Chapter Launch: APMP Francophonie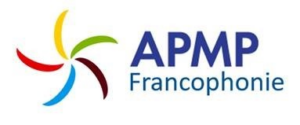 APMP welcomes new French-language chapter, APMP Francophonie. The chapter's five co-founders will host two webinars Dec. 4 and Dec. 8 with open discussions (in French) about the group. The chapter's goal is to "support the development and acquisition of the skills, knowledge and experience that chapter members need to succeed as bid and proposal management professionals."
---
APMP wants to share your member news. Learn more about what you need to do to submit.