As proposal managers, how many of us have time to do what really matters: to create art in our roles? In proposal land, we often get bogged down in the minutiae of administrative tasks – which are absolutely necessary but aren't where a proposal is won or lost. This minutia takes up our precious time and headspace, preventing us from doing our best work where it counts – the proposal. So, how do you maximize time on what matters and the aspects of your role that you love?  
You
minimize friction
. 
In our proposals team, we define friction as anything that makes completing minutiae more time-consuming than it needs to be. This includes a whole host of things: 
Poor folder hierarchies making files hard to find 

 

Inconsistencies in process amongst team members

 

Templates that are more difficult to fill out than they should be

 

Time spent typing the same wording in emails, or inputting the same formulas into reporting spreadsheets

 

Frequently used information being difficult to find 

 
In 2021 as our team of four temporarily reduced to two, we realised our systems were rife with friction that was preventing us from doing our best work. So, we made a declaration.  
We declared 2021 the War on Friction and set about eliminating it.  
As the year progressed and the friction in our systems disappeared, the positive impact of our work increased. Our team started receiving more praise and positive feedback from the business. Our win rate increased. Our internal and external relationships improved. We were more engaged and happier in our work… all because we re-invested the time we saved removing friction into time on activities that mattered, that we enjoyed more, and that the business valued more.  
To start your own war on friction, consider the following:  
Checklists
Have you ever had that nauseating feeling as you're doing a final review and realise you've missed something? With the volume and complexity of information we have to be across, it's a feeling we knew all too well. That's why Atul Gawande's The Checklist Manifesto was a game-changer for our team. We designed intentional checklists to take away the mental and emotional toll of remembering processes, bringing us a level of peace when managing multiple complex bids at the same time. While they can produce their own friction if done incorrectly, when you get it right, the friction they eliminate and the time they save are game-changers.  
Minimize mouse clicks
How many mouse clicks does it take your team to access frequently used templates, boilerplate content, process instructions, etc? How could you reorganise that information so it's accessible with as few clicks as possible? We used strategies like intentional folder hierarchy organisation, tools like OneNote and pinning locations to Quick Access toolbars to keep frequently accessed information accessible within two mouse clicks.   
Information at a glance 
How much text do you need to read before you find the information you're looking for? What could you do to make frequently required information available at a glance? We created intentional document and folder hierarchy naming conventions to include key dates and information, so we could find frequently required data at a glance.    
Militant mirroring 
Do your customers and response times suffer if a proposal manager in your team is on leave or suddenly off work? How could you mirror information organization across your team so anyone can respond to a customer query from any team member's portfolio? We updated our processes to include this and created 'Quick Paste' folders, which we populated with all necessary templates and checklists. Now, whenever we receive a new proposal, the folder hierarchy and relevant templates and checklists are populated with a click to the folder on their Quick Access bar, and copying and pasting the Quick Paste folder. Whenever we win a proposal, the contract management templates and checklists are populated just as quickly.   
Our system proved itself when one of our proposal managers ended up in hospital unexpectedly on a Thursday afternoon, with a complex proposal due on the next Monday. What was previously a significant source of friction became seamless as another member of the team easily stepped in and knew exactly where the proposal was up to and what needed to be done.  
Customize your Autocorrect
How many times a day do you type the words 'Thanks for your time on the tender update call today', or 'Please see below for the updated response timeline.'? We customized the autocorrect function in Word to make frequently used sentences automatically populate after a few keystrokes. We also created a template of frequently sent emails. Once that's pinned to our Quick Access bar, with two clicks and a copy/paste, we save ourselves the hassle of typing the same paragraphs or instructions over and over again.  
The results
There's absolutely no doubt that our War on Friction resulted in a quantum leap forward for our team. We had a record year in terms of dollars won through successful proposals and we took market share from competitors through our proposals on a scale that we've never done before. Just as importantly, it's changed our day-to-day lived experience as proposal managers. We're not getting mired in annoying and time-consuming minutia. We've been able to use the energy and headspace that went towards fighting through that to think about how to run meetings more effectively, how to push for more strategic and precise win themes, how to make the proposal collaboration process easier for the teams we work with, how to write better executive summaries and how and where to develop ourselves.  
What aspects of your role do you yearn to spend more time on? How would your win rate and business benefit if you had more time to spend on what really matters, to create art? Start your own war on friction today and find out!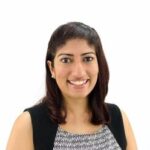 Shireen Lenormand, CF APMP, is the Lead Contracts Specialist at Stryker Australia and a winner of APMP's Top 40 under 40 Award in 2021. Shireen has managed bids and contracts in the medical technology industry for over nine years and is a Gallup Certified Strengths coach. Shireen can be reached on LinkedIn.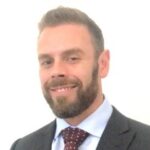 Peter Ross is a member of APMP and a Senior Contracts Specialist at Stryker Australia. He has managed bids and contracts in the industry for over four years and is currently preparing to take his foundation certification exam with APMP. Peter can be reached on LinkedIn.