remove_red_eye

490 views

comment

0 comments
As we kick-off the New Year, I'd like to take a moment to celebrate everything that we achieved together in 2017. To sum it up, it was a year of astonishing growth. Which is perfect, actually, because it's why we exist: to promote professional development, to advance the profession, and to help our members win more business. To grow.
In that light, last year was incredible for APMP. Among our many accomplishments, here are some of the "greatest hits" from 2017:
APMP Certification
Certifications continue to grow, with the highest gains coming from our Foundation Level certification. The Foundation Level, which serves folks who are newer to the career field, jumped by 17% over the prior year. Since we started offering it in 2004, more than 8,435 people worldwide have earned this credential. It's recognized as the global standard for bid and proposal professionals, and has become a "must-have" certification within the industry. In 2017, APMP so far issued a total of 1,201 certifications between Foundation, Practitioner and Professional.
International Expansion
We changed the geographic footprint of APMP this year, which was a major milestone in our efforts to serve a global audience. Guided by APMP's International Board of Directors and the three-year plan that they set forth, we opened a new, independent company in Europe called the APMP United Kingdom Development CIC. This extension of APMP will help us better serve our UK members. Specifically, it will ensure that money raised in the U.K. – through memberships and other purchases – stays locally to serve our members in the U.K.
We also added a full-time staff member in London, Tony Round, to help increase our corporate memberships and sponsorships throughout Europe. In 2018, we will add a similar position to support our growth in India.
And, we launched the European Reporter, a weekly newsletter to help members stay apprised of industry news for our European members
APMP Bid & Proposal Con
In June 2017, we held our biggest APMP Bid & Proposal Con yet, maintaining our position as the world's largest event dedicated to proposal, bid, capture and business development professionals. Nearly 950 colleagues from around the globe met us in New Orleans, LA USA to network and sharpen their skillsets, and 90 people took a certification exam during the three-day event. (The Mardi Gras King Cake popcorn was interesting, too.)
If you haven't done so, save the date for our 2018 event: May 15-18 in San Diego.) We're piloting a new, more member-focused approach to delivering content that should yield new and interesting educational opportunities.
Corporate Memberships
In 2011, we had 19 corporate members. Today, we have 99. That's fantastic news for members who want to share the resources and benefits of APMP with a larger team. Because every corporate membership is unique, our Board, members and business development staff have worked very hard to create corporate packages that promote professional advancement and are good investments for their employers. When more people have access to education, tools and best practices, everybody wins.
In keeping with our commitment to openness, additional details about these achievements – figures, financials, and more – will be included in our Annual Report. It will be emailed to members in February and posted on our website.
I must close by saying "Thank you." These wins are largely attributable to our members, particularly those who serve on the Board. They dedicated their time and talents to create an inspired long-range plan for APMP. It's been a pleasure to carry out your vision, and we look forward to what's ahead.
Happy New Year.
---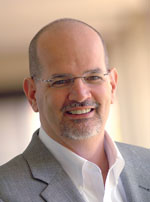 Rick Harris, CF APMP, is the Executive Director of the Association of Proposal Management Professionals. During his tenure, the association has nearly tripled in size and now serves bid and proposal professionals around the world. He can be reached at rick.harris@apmp.org.