remove_red_eye

761 views

comment

0 comments
Last month, we recognized APMP's 29th anniversary. Following the anniversary, some members asked how APMP has advanced the profession over the last 29 years. Two numbers tell that story best; those are 10,501 and 8,195.
Certified professionals
Let's start with the big number: 10,501. That's the number of certifications APMP has awarded over the past 14 years. APMP certifications sets standards for the profession and advances the earning potential for members. In fact, according to our member and certification surveys, APMP members who achieve our Foundation certification earn 15% more than members who don't.
By establishing industry-approved APMP best practices, a Body of Knowledge, and a pathway for career progression through advanced certifications, APMP has helped elevate the profession and the earning potential for its members. Today, there's no question that people who win work for their organizations are recognized for the critical role in the business winning success of the organization.
Thirty years ago, that didn't exist. Instead, bid and proposal positions were often seen as clerical or administrative or not even recognized at all – and they were compensated as such.
Our Foundation-level certification has become an industry standard, raising the profile of bid and proposal professionals as they enter the industry. For professionals who have been practicing in the field for some time, we help them demonstrate and measure advanced skills to their employers.
APMP's entry-level certification has become the standard within the industry, so much that it's commonly included in job requirements, particularly in Europe. And we are starting to see our Practitioner certification required in job postings too. Globally, companies are saying that APMP certification is not only important, but necessary, and they want to hire professionals who have invested in their careers through tested certifications.
Our certifications have improved the way businesses view and compensate bid and proposal professionals. We're happy to see our members get the credit, compensation, professional development, and career progression they deserve – because that is our job to help move them forward in their profession.
Votes of confidence
The next number: 8,195. We currently have 8,195 members. The organization is growing at a fantastic rate – we've increased our membership by nearly 147% since 2011.
We consider each membership as a vote of confidence that APMP is providing real value to its members. People have a lot of demands – and a lot of choices – when it comes to their time, talents, and financial resources. The fact that so many professionals are joining APMP  and staying with us speaks to the quality and value of our programming.
We can't be everything to everyone. But we know we couldn't achieve this tremendous growth without members endorsing APMP with their hard-earned membership Dollars, Pounds, Euros, Rupees, Marks and Yen.  Individuals leverage their APMP memberships differently, but there's something of value for every member, at every stage of their career.  We know this because we keep growing.
Thanks to APMP and its members, this industry has stepped from the shadows, declared and proven itself as a business development force. Our members are valued and respected; they have a seat at the table and make meaningful contributions to their organizations.  This transformation started with the first APMP meeting 29 years ago and is thriving today.
Two numbers help explain how APMP has advanced the profession: our certifications and our membership. But our greatest achievement is that we've helped our members earn more money by supporting their personal and professional development paths. If that is all we are ever known for, we would be happy.
Even More 
Not only are we moving  the industry forward now, but APMP has an eye on our future.  We're advancing the professionalism in our industry by recognizing those who will lead it in future.  Be sure to see our 40 Under 40 winners for 2018.  They are our very future.
Share Your Story
Please share how APMP has supported your professional development. If you have a story about how certification or any of our programs have helped move your career forward, please let me know.
---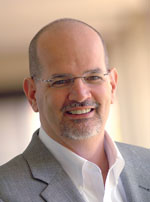 Rick Harris, CF APMP, is the Executive Director of the Association of Proposal Management Professionals. During his tenure, the association has nearly tripled in size and now serves bid and proposal professionals around the world. He can be reached at rick.harris@apmp.org.