remove_red_eye

677 views

comment

0 comments
If you plan to join us in sunny San Diego for APMP's Bid & Proposal Con this May, act fast.
The annual conference is already 43 percent booked – and registration has only been open for three weeks.  We have never seen registration fill this quickly and we want our members to know.  Whether you are attendees, speakers, exhibitors or sponsors, know that we are on pace for an imminent sell-out and maybe the quickest in Bid & Proposal Con history.
We appreciate the support of our chapter leaders and sponsors who have encouraged early registrations. We are producing this outstanding event in conjunction with the APMP California Chapter and based on our current count, there's no doubt that we'll sell-out the 2018 event.  The early registration numbers are so compelling (53 percent ahead of where we were last year) that we think this could be a ridiculously fast sell-out. Unfortunately, once we reach capacity, we cannot add any more attendees.
So, if you're considering attending the conference, register today. If you need any convincing, here are some reasons to join us:
APMP's Bid and Proposal Con is the best place to build your professional network. It's the only conference dedicated to the profession and it's the largest gathering of bid, tender, capture, business development and graphics professionals in the world.
Our members drive the content. New this year, the material being presented was determined by the membership. You wrote the script.
Certification workshops and exams are offered in conjunction with the conference, so you can achieve or prepare for professional certification during your trip.
We have excellent, first rate, sponsors and exhibitors that can connect you to products and services that are extremely relevant to the profession and which can transform your proposal function. Our show floor will be sold-out.
It's fun. Our sessions are educational and inspiring, plus we make plenty of time for socializing. We know networking is important, too.
We're thrilled with the number of registrations and the pace is a little scary too.  Please take my advice and register as soon as possible register today to guarantee your place at the enormously popular APMP Bid & Proposal Con
We couldn't do APMP's Bid & Proposal Con without the generous financial support, energy and commitment of our sponsors.  Make sure that you say hello to these great people at the conference once you have booked. The 2018 Bid & Proposal Con Sponsors are:
Lohfeld Consulting Group, Shipley Associates, Upland Qvidian, EMD Strategies, Hinz Consulting, RFPIO, 24 Hour Company, AOC Key Solutions (KSI), Qorus Software, Business Development Institute International, CV Partner, Expedience Software, Intravation Inc., Lisa Rehurek, PleaseTech (Ideagen), Privia LLC, Proposal Development Consultants, R3 Business Solutions, SalesEdge, Strategic Proposals, VisibleThread, Vertosoft/Workiva, and Xait.
They have already booked, and we hope you do too — and soon.  At this record-setting registration pace, we will sell all conference seats and most likely in record time.  Please don't delay.
---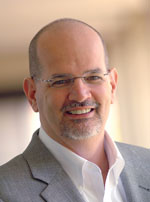 Rick Harris, CF APMP, is the Executive Director of the Association of Proposal Management Professionals. During his tenure, the association has nearly tripled in size and now serves bid and proposal professionals around the world. He can be reached at rick.harris@apmp.org.