"A Periodic Table of Bids and Proposals" is an illustration of important factors, influences, and resources from the weird, wide, and wonderful world of bids and proposals. The format is inspired by the globally recognized periodic table of the elements developed by Dimitri Mendeleev and published in 1869.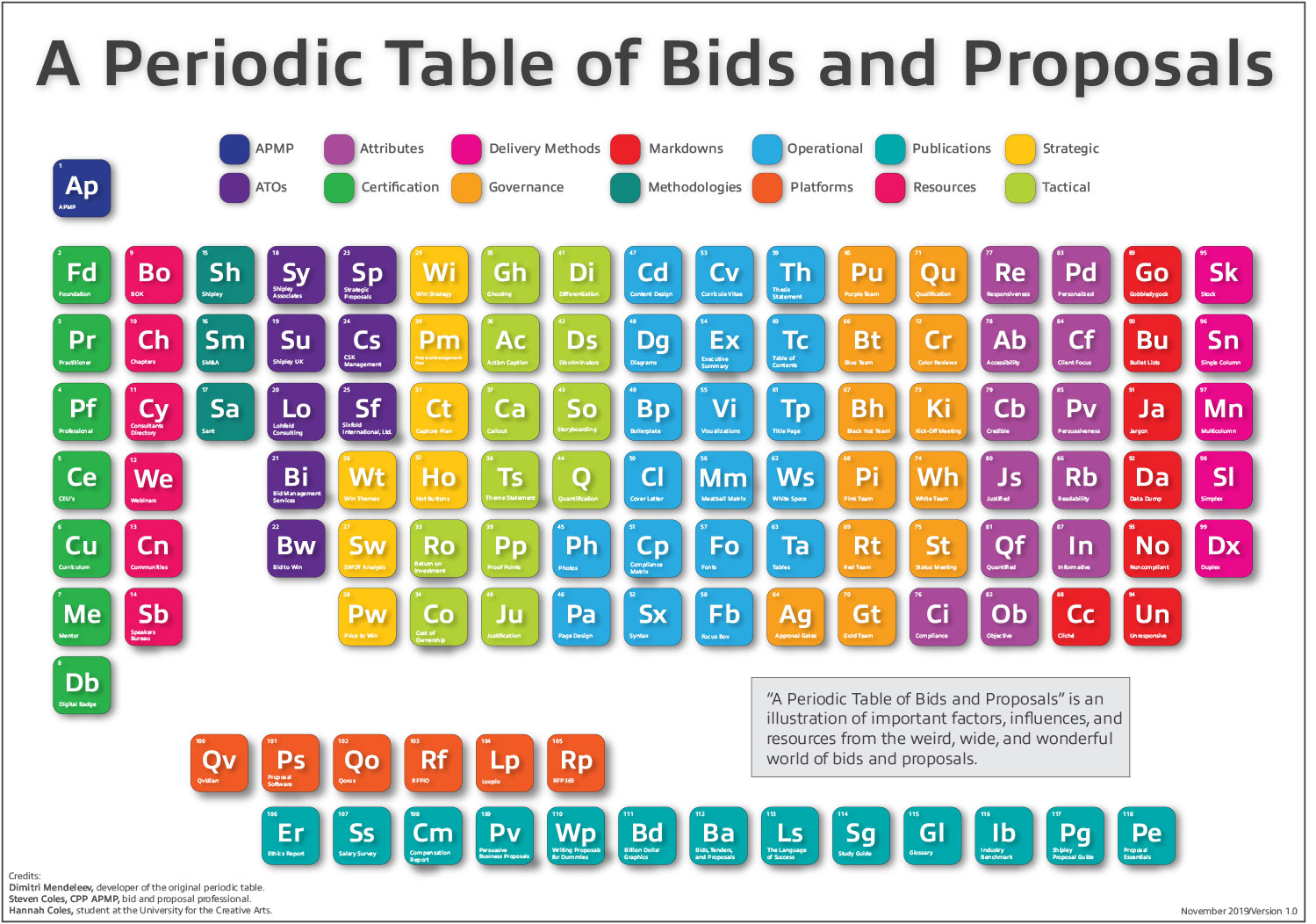 With APMP at its root, the illustration aims to capture—in one aesthetically stimulating and easily digestible format—the range of attributes associated with the bids and proposals profession so that proposal writers, RFP specialists, proposal managers, and other business-winning professionals might visualize how the various facets of our profession relate to and interact with one another.
Just like Mendeleev's original concept, I expect this illustration to evolve, and I look forward to generating future iterations to reflect feedback and new developments in our industry and association.
---
Steven Coles, CPP APMP, is manager, customer success, at Upland Qvidian, a proposal and RFP automation software company. He can be reached at scoles@uplandsoftware.com.