remove_red_eye

605 views

comment

0 comments
Every day we clock in and clock out – running that race – working hard to earn a living so we can provide for ourselves or family and save for the future. We spend time saving and investing money for our retirement, but often times we don't think about investing in our careers in the same way while we're working. If you're investing in your career, you're also investing in your future and there's no better way to accomplish your long-term goals of saving more money for retirement than to network your way into new opportunities at work and the possibilities of promotion.
Most people work hard and hope that their work gets noticed by their bosses. We call this the "Did You See What I Did?" or "Hey, Look at Me" affect. You can stop waiting to be noticed and take control of your inter-office trajectory by following these sure-fire ways to ensure that your superiors always see you on their radars. Here are the top five things you should consider when investing in you through in-house networking.
1. Volunteer for Internal Project Activities
Nothing will catch the eye of a superior more than a staff member who always puts their hand in the air to volunteer for company projects. When you throw your hat in the ring for a new opportunity, it gets your name out there and in front of people higher up than you in the company. If you do this frequently enough, they will see you as a dependable and reliable team player who's always ready to help out. For instance, you could help organize the company picnic or stay late to wrap up a project. If you regularly step forward and volunteer your time, you will get noticed.
2. Suggest and Execute a Charitable Campaign
Most companies are altruistic and want to be seen as champions of causes, especially in the current era of corporate social responsibility we live in. Look for ways that your company can support causes in your community – thinking global but acting local is very trendy and there's no better embodiment of that than contributing to the community. For instance, if you work in an IT based company, organize a program with your local Microsoft store to provide computer training for underprivileged children. Lead the ideas by suggesting topics like "Learning Excel for Business" or "Resume Writing 101". Keep in mind when deciding on a charity campaign that it shouldn't benefit you, your family, or friends. It's only charity when you help others outside of your immediate circle. Another great idea is raising money through GoFundMe for food for those less fortunate during the holidays.
3. New Employee Orientation
It can be a trying experience for people when they first start in a new company, and volunteering to assist these new coworkers is a great way to help them and yourself. Ask your boss if you can volunteer for new member orientation. This will reinforce to your employer that you not only love your job, but you also want to help new people love their job as well. For example, create a first day plan for the new employee where you volunteer to walk them around and introduce them to others, show them where the copiers are, how to mail something, and take them to lunch. Follow-up by letting them know you're there for them as a resource for questions. This will help you be seen as an advocate for your company and a leader in shaping the future talent in your organization, simply by being a positive influence first.
4. Take the Accountants/Bookkeepers to Lunch
This is some of the best advice I ever received from anyone. Accountants/bookkeepers have a very tough job – toiling over the numbers day in and day out. They have to tell you that your bill coding is wrong, that you need to correct your expense reports, or keep up with the more mundane parts of the job while you project manage or create. Invite the accounting team to lunch and let them know how much you appreciate their efforts and thank them for keeping you on task. Ask them personal questions – about their families and their interests over lunch – because other co-workers rarely take the time to get to know them. Do this and you'll win friends in the office and you'll also see benefits in the business – your expense reports will likely get processed first. I do this twice a year, just because it's the right thing to do.
5. Look for Work!
When things are winding down with a project, go into your boss or team leader and ask them if there's anything you can do to help them out. This includes taking routine or menial tasks off their plate such as filing, printing, folding, etc. They will see this as a personal favor and may return the favor when it comes time to put someone up for a promotion or future opportunity.
If you do these things mentioned above, your boss will see you as a true resource, a major contributor, a future leader, an employee on the move, and someone who cares about colleagues, the community, and the company. Sometimes caring is enough to separate you from the rest of the crowd within your company and to help you invest in your career and your retirement goals now. I did all of the things I've mentioned and was promoted to a VP in my organization by 35 – the youngest by 15 years. These are my keys to success and they can help you too!
---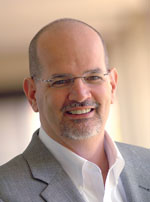 Rick Harris, CF APMP, is the Executive Director of the Association of Proposal Management Professionals. During his tenure, the association has nearly tripled in size and now serves bid and proposal professionals around the world. He can be reached at rick.harris@apmp.org.