remove_red_eye

455 views

comment

0 comments
Mike Walsh says he got into the proposal management field by accident. As a training manager for a small defense contractor 12 years ago, he worked on a couple training-related proposals as the subject-matter expert. After those were completed, he says, "The CEO called me into his office and asked, 'What do you think about becoming a proposal manager?' I said, 'Well you have to explain to me what that is first."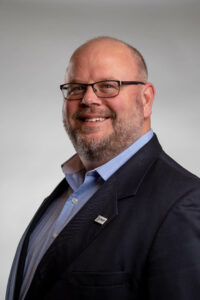 It's safe to say that Walsh knows what this industry is all about now. He's been in sales and business development for about 16 years, in proposal pursuits for 11 of those. Currently, he's the Financial Services Organization alumni and strategic business development initiatives leader at EY (Ernst & Young), based in Boston. And this year, he'll be leading APMP as the 2020 chair.
Walsh has been a member of the association for 10 years, ever since his former employer introduced him to the field. "APMP has been a professional home for me," he says. "When I started, it was a place where I found knowledge; over the years, I've found friendship. Those shared experiences and the relationships you build last a lifetime. I'm excited to be at the helm of that and to help introduce new people to that same experience."
As chair, building on the camaraderie that already exists within the association, particularly for people who may not have that "proposal" in their job title anymore, is one of Walsh's top goals for the year.
"I want to make sure APMP is still that home for folks where they can share knowledge, connect with likeminded individuals and continue fostering that winning-business mindset, regardless of their title or if their role has expanded to something other than pursuits," he says.
This is something Walsh can relate to. In his role at EY, he isn't working on proposals day in and day out anymore, but all the areas he touches, whether it be the alumni program or strategic initiatives, are designed to help EY win more business. "In my new role, I'm meeting a lot of people I never met while they were at EY, but I'm helping them succeed as alumni of the firm. This is something that is not directly tied to pursuits and proposals anymore; however, it's giving us access to opportunities that we wouldn't have known about otherwise, and everything today is about relationships."
Walsh learned the importance of building relationships during his time in the U.S. Coast Guard. He was on active duty for five years, from 1996 to 2001, and says that being in a position of bringing people together, especially as a junior officer working with those who were more seasoned, taught him how to earn people's trust and create coalitions among the group.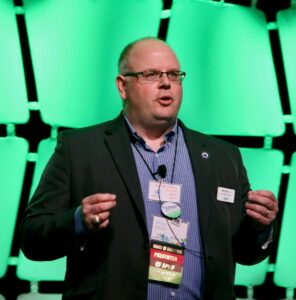 "You had people working with you who had 20 years of experience, all specialized in what they do, and here you are — you're leading the group and have less than two years of experience, without in-depth knowledge, and you have to bring this group together," he says. "You're trying to win people over who are wondering if you even know what you're doing. And even though you have the authority, you still must earn people's respect and trust. That's like this business development world. You're jumping in to help teams who don't know you, they're all specialists in their field, and you have to quickly demonstrate your value and show that you're not going to mess up their operation."
There are several similarities Walsh identifies between serving in the Coast Guard and being a business development professional, including the need to be versatile when the time calls for it. With all the changes happening in the industry, that time is now.
Walsh says it's necessary to stay involved in APMP and in tune with what's on the horizon — from artificial intelligence to the increase of virtual teams and other trends. Disruption is happening in every industry and with that comes the need to adapt. Proposal professionals need to be ready for these challenges as well as the new opportunities that come with them.
"The pace of change is rapid now, and it's going to impact our industry as the technology and the AI get better and more of the nuts and bolts of the proposal can be populated by smart tech," he says. "The good thing is that only humans know how other humans are going to buy or relate on an emotional level. This allows us to shift and up our game a little and focus more on the value-added activities and relationships."
These shifts also can create new career paths and ways to fuel professional growth, which Walsh says all APMP members should be prepared for.
"If you've been doing the same thing and you're comfortable, your career growth will be limited," he says. "If you're constantly learning and expanding your abilities, then you'll be able to ebb and flow with the changing tides. That's one of the biggest challenges — we need to constantly be changing and growing and improving ourselves and our skill sets, which is a lot easier said than done when you're bogged down in the day-to-day of pursuits, proposals and business development. It's easy to stay focused on that and put aside the fact that you need to continue the care and feeding of yourself, which includes your career growth."
One way to continue that care and feeding is by getting involved with APMP, whether it's by taking advantage of our resources such as webinars, research reports, certifications, or by attending Bid & Proposal Con, or chapter events and networking on the local, national and international level. It's also important to raise your hand and volunteer, Walsh says, as the association's volunteers help progress its expansion and further its mission.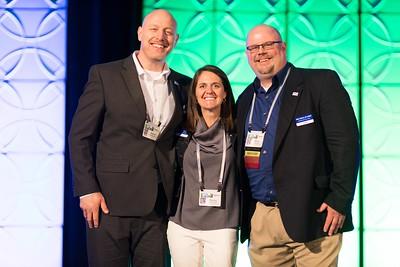 "It doesn't have to be at the chapter board or the international level," he explains. "It could be on a committee or supporting local events — whatever the right amount of involvement is for your time and commitment. A lot of people who could be great leaders are waiting to be asked, but you have to start the conversation and let people know you're interested."
When it comes to the association overall, Walsh is excited about what's in store for the future. "International expansion is rolling forward. I'm excited for BPC Europe. This year, we have the most internationally diverse board we've ever had, and that's a reflection of how APMP is growing."
Continuing this growth is priority for Walsh, and he plans to do so in a collaborative and, of course, fun way.
"I never think I'm the smartest person in the room, and I rely on surrounding myself with smarter people, so we can get the best outcome," he says. "My goal is to drive the organization forward in a collaborative way with a whole lot of fun because if you're not having fun at work, then it's not worth doing."
Looking toward this new year, Walsh says his wish is that APMP members have continued learning and career growth and that they invite people into the organization who they think would benefit from joining APMP. He also says, "Let us know what we can do to build a better association because, ultimately, that's what this is all about. It's about growing the association and doing what's right by our membership."