remove_red_eye

210 views

comment

0 comments
Lifeguarding and proposal management couldn't be more different. Lifeguards spend long hours in harsh environments, interacting with beachgoers of varying swimming abilities. They work holidays and weekends. Their departments are underfunded. In 2021, they worked overtime shifts amid a national lifeguard shortage. Compare that to proposal managers who work long hours in fast-paced environments, interacting with SMEs of varying writing abilities. They work holidays and weekends. Their departments are underfunded. In 2021, they worked overtime amid notorious understaffing and the Great Resignation. Actually, lifeguarding and proposal management may not be too different after all.  
In fact, my career in lifeguarding prepared me to be a successful proposal manager. Here are three lessons I've learned that have helped me save countless proposals: 
1. When in doubt, go out.
When I was a lifeguard recruit, I was taught that, "When in doubt, go out." If you're not sure if someone needs help or is in trouble, check on them. If the person needs rescuing, great you're right there. If they don't need rescuing, then you can use the time to educate the bather. "Hey, did you hear my whistle? You're in a rip current. Let's swim back to shore and you can enter the water somewhere safer." 
Like a lifeguard, a good proposal manager prevents a company's response to a RFP from turning into an emergency. They monitor deadlines and assignments, while also making sure the work of Subject Matter Experts (SMEs) stays on track. They create a schedule that can handle contingencies, like a printed submission being delayed due to weather. They communicate effectively with others to make sure they understand the conditions of the RFP. 
A good proposal manager isn't afraid to blow the whistle and intervene in a situation either. If they spot a risk, a good proposal manager will escalate to the appropriate parties. And over time, a good proposal manager learns to spot risks quicker and with more confidence. 
2. Fast is slow, slow is fast.
When you see a lifeguard perform a rescue, you probably think, "Man, they're fast." In reality, they're just faster than the average person. They're still moving with controlled speed. If a lifeguard attempts to go on a rescue and lets their adrenaline take over, they get sloppy and shaky. If a lifeguard controls their adrenaline though, they don't get injured and make it to the victim. The lifeguard takes the time to calm the victim down and prepare them for the journey to shore so they're not resisting the whole way. A rescue is fast because the approach is smooth and controlled. 
When an organization receives an RFP, its employees often scramble to get the ball rolling. There is pressure from sales to get a kick-off meeting scheduled as soon as possible. Without a smooth and controlled process, a proposal manager will feel obligated to meet the salesperson's demands. They'll schedule the kickoff meeting, scramble to read the RFP, and ultimately miss an important detail that should be addressed in the kickoff. Sometimes that detail could be important as a mandatory intent to bid. Now, the organization has been working on a proposal they can't even submit because they missed the deadline.  
A good proposal manager has a controlled and smooth process for managing bids. Instead of letting their adrenaline get the better of them, a good proposal manager will slow down the excitement from sales. They'll schedule a kickoff meeting when appropriate, and they will take their time reading through the RFP. Their process will save time and resources in the long run. 
3. CPR is coachable.
If you saw a lifeguard performing CPR, you probably wouldn't intervene. They're the expert, right? However, when I was taught two-person rescuer CPR, one of the most important lessons I learned is to speak up if the person performing chest compressions is tiring. CPR is a grueling exercise, and even the best lifeguards can lose proper form and technique. 
Much like CPR, RFPs are grueling. No one wants to do them, but they're necessary functions of business. They're also coachable. A good proposal manager acts like that second rescuer during the RFP process. They provide motivation and coaching to the rest of their team. 
A good proposal manager will not assume that because a SME is an expert in their field that they'll provide a good response to an RFP. They will speak up when they receive a questionable response from a writer. They'll ask questions to better understand the proposed solution and educate the writer on the client's perspective or specific win themes related to the opportunity. A good proposal manager might even provide enablement sessions on APMP best practices, training SMEs on compliant versus responsive proposals. 
Additionally, SMEs can quickly become fatigued when responding to too many proposals. Companies that don't have a good vetting process around pursuing opportunities or don't have the resources to handle the influx of RFPs will experience writer burnout. If there isn't a formal vetting process, a good proposal manager will push back on opportunities that aren't a good use of resources. Even then, some proposals are still deemed a go, so a good proposal manager will help SMEs by making the process easier. They can take the first pass at responses, or build a reusable library of content to combat fatigue. 
Lastly, a good proposal manager stays current with industry trends. Much like a lifeguard renews their CPR certification every year, a good proposal manager takes steps to continue their education and evaluate their business development process. Did you know that when lifeguards add an AED to their rescue attempts that the chances for victim survival nearly double? A good proposal manager will take the time to define processes, improve content, and get better each proposal rather than just staying afloat long enough to get one more proposal out the door. 
The next time you respond to an RFP, I encourage you to think of yourself as the lifeguard of your proposal process. In what ways can you be a hero for your organization, your coworkers, and your process? Where do you see constant risks and how can you mitigate them? Where do your writers need extra coaching? How can you save your processes from the everyday perils that proposal managers face?
 About the Author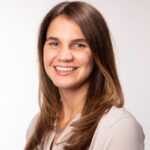 Mattie Scull, CF APMP, is a Professional Services Consultant at RFPIO Inc. Prior to that, she held various roles related to proposal management and content writing in the government technology sector. Mattie has a bachelor's degree in English from Rollins College. You can connect with Mattie on LinkedIn.